African tours & Safaris, Kenya safaris, kenya camping tours, kenya budget camping adventure, kenya budget tours, kenya lodge safaris, kenya luxury safaris, kenya flying safaris, nairobi safari excursions and much more...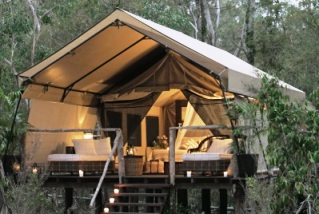 Kenya Camping safaris are designed for the adventurous lot that want to get feel young and crazy but emerge from the same tents happy people. Food is prepared over wood fires, nights spent under the open skies and visitors lulled to sleep by the sounds of Africa.
We organise camping tours and safaris in all the national parks and all the other adventurous areas which offer camping facilities. Enquire about the various options and selections.
SEMI LUXURY-CAMPING SAFARI - KENYA CAMPING SAFARIS
If you want to re-discover the magic of the safaris of yesteryear, a camping safari can give you a taste of life in the wild. The interest lies not only in visits to the parks but also in listening to the mysterious sounds of Africa by the light of a camp fire or a small petrol lamps.
KENYA CAMPING SAFARIS
SETTING UP CAMPS IN KENYA
There are specially designated campsites with sanitary installations. Dallago Tours & Safari provides you with semi-luxury camping equipment: large Bow Tents (4-man tents for two people sharing) with and three mosquito net windows. A mess tent is also provided, as well as camp beds under mosquito nets, sleeping bags, sheets, pillows, safari chairs.
PRIVATE BUSH CAMPS (on request)
To benefit from the magic of Africa away from the crowds, why not try a private bush camp? Guarded by an armed ranger, you will be able to enjoy the privacy of an exclusive campsite that is completely immersed in nature. Along with our semi luxury equipment, a shower installation with reservoir and portable WC are also provided for private bush camps.