Nairobi Hotels, Nairobi Reservation in Kenya Hotel Bookings and Reservation, Nairobi Hotel Accommodation
Nairobi Hotel Bookings, Affordable Nairobi Hotels, Cheap Hotels & best travel accommodation
The best deals on Nairobi Hotel Reservations and Hotel Booking.
Nairobi Serena Hotel (Nairobi City)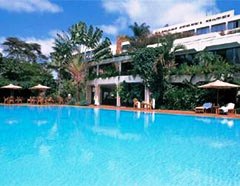 Justly famed for its superlative standards of efficiency, service and hospitality, the elegantly sophisticated Nairobi Serena Hotel is a member of the Leading Hotels of the World and the proud flagship of the Serena Hotels' fleet of world-class hotels. Considered by many to be Nairobi's finest hotel, the Serena stands amidst lush tropical gardens with panoramic views over Nairobi's Central Park and the glittering downtown skyline. Despite its pivotal central location, the Serena also remains true to its title and offers an oasis of serenity amidst the bustle of one of Africa's most vibrant capital cities.
Location:
A member of the "leading Hotels of the World", Nairobi Serena is situated in the city centre along Kenyatta Avenue overlooking the city park. Jomo Kenyatta International Airport is 18 km away.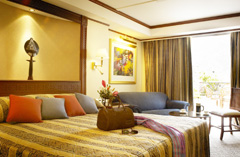 Accommodation:
Room Features 190 rooms and suites all with air conditioning, bath & separate shower, TV sets, charged and complimentary movies, satellite channels, minibars and in-room safety box.
Facilities:
Two restaurants serving Kenyan, Indian, French, Italian and Creole cuisines. Poolside lounges, fully equipped business centre, conference and meeting facilities, fitness centre, sauna, Jacuzzi, outdoor swimming and laundry facilities. Excellent choice for both the corporate and leisure traveler.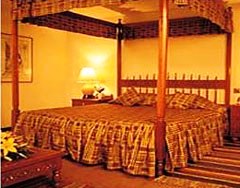 Nairobi Serena Hotel Children Policy
Children under 12 years sharing a room with parents will be charged 50% of the per person rate.
Check In Time: 14:00:00
Check Out Time: 11:00:00