Mount Grace Country House and Spa - Johannesburg - South Africa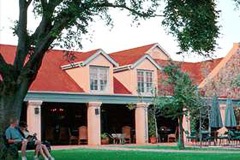 Mount Grace is ideally positioned for that perfect retreat and is also an attractive option for visitors from abroad setting out or returning from a holiday.
Mount Grace Country House and Spa is an ideal choice for guests seeking a sophisticated country hotel with the highest levels of service and luxury, as well as that personal charm found only in small establishments. Mount Grace Country House and Spa is set in 10 acres of exquisite gardens and is a haven of tranquillity and beauty offering the best of South African rural life.
The original hotel in the Grace Collection, Mount Grace is the foundation stone of a proud family tradition of hospitality excellence. The bedrooms are arranged into Thatchstone, Grace, Treetops and Mountain Village, and are all tastefully furnished with fresh country prints. Complimentary tea and coffee making facilities, television, radio and books in each room offer comfort and luxury.
Mount Grace in Magaliesburg includes a Spa and Wellness Sanctuary opened in August 2002.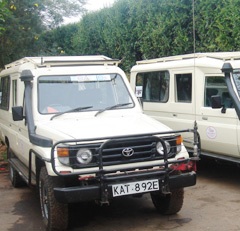 Conceived for the renewal of body, mind and spirit, the Spa complements the unique peace and beauty of Mount Grace and its natural environment, providing a total de-stressing experience.
Mount Grace Country Hotel and Spa offers a range of luxurious health and spa treatments, including hydrotherapy, massage, body wraps, and skin care treatments. The hotel's therapists spend some time with you to create an individualised program that ensures total wellness of body, mind and soul.
In addition to offering first-class hotel health spa facilities, the Mount Grace has excellent conference facilities for between 15 and 220 persons.
It was chosen for the 'Best Country Hotel Conference Venue of the Year Award' in 2001.