African Safari travel - south africa safaris, Capetown tours, johannesburg tours, winelands and south africa national parks.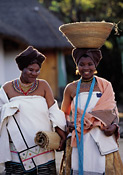 South Africa safaris offer the best of tours and travel in the southern trip of Africa. African safari travel in South Africa brings out the best of South African travel destinations, tour locations, Johannesburg, Capetown, cape verde, Drakensberg Mountains, table mountains, african culture, south africa wildlife parks and reserves, south africa camping adventures, south africa lodge safaris, hotel and lodge bookings.
JOHANNESBURG TOURS - CITY EXCURSION IN SOUTH AFRICA
DTS - 082 Johannesburg & Soweto Half Day
From Johannesburg Hotels
Perfect for an overall impression of. "Egoli", the City Of Gold.. See the affluent Northern residential areas, downtown Johannesburg, Hillbrow, and Soweto, the largest black residential area in South Africa where all major points of interest are seen Baragwanath Hospital, Freedom Square and Nelson Mandela's former home (amongst others).
DTS - 083 Gold Reef City Half Day
Departs From Johannesburg Hotels

This theme park and museum built around the original Crown Mine's No.14. shaft recreates Johannesburg as it was during the heady days of the gold rush. A guided tour includes a visit 220 metres below the surface, a gold pour and tribal dancing.
DTS - 084 Lesedi Cultural Village 7 Hours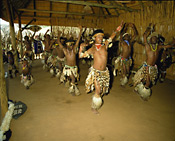 DepartsFrom Johannesburg Hotels - Includes a Traditional Dinner
This unique multi-cultural African Village is populated by families of the Zulu,. Xhosa, Ndebele and Pedi Tribes.. Experience a traditional welcome, a guided walk through two of the homesteads and enjoy vibrant song and dance during a traditional meal.
DTS - 085 Pretoria & Diamond Mine Full Day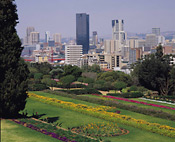 Departs From Johannesburg Hotels Includes Lunch
Your first stop this morning is the Diamond Mine where an informative video. presentation offering an introduction to the diamond industry precedes a walking tour of the mine surface. Then, enjoy (included) lunch before you are off to Pretoria to see the historical sights which include the Voortrekker Monument, Church Square, City Hall and the Union Buildings.
DTS - 086 Cradle of Humankind 5 Hours
Departs From - Johannesburg Hotels
A World Heritage Site,. the Sterkfontein Caves were discovered by an Italian gold prospector. and are regarded as one of the world's most important archaeological sites.. Excavations revealed (among others) the famous "Mrs Ples" skull, an example of early man.