African Safari travel - south africa safaris, Capetown tours, johannesburg tours, winelands and south africa national parks.
DTS - 073 St Lucia & Zululand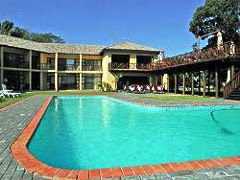 Protea Hotel St Lucia (Elephant Lake Hotel) is situated on the Elephant Coast in the heart of the exquisite St Lucia World Heritage Site between Lake St Lucia and the Indian Ocean in South Africa. The hotel sits on the banks of the St Lucia Estuary and overlooks the lake.
With its lakes, lagoons, freshwater swamps and grasslands, St. Lucia supports more species of animal than the better known Kruger National Park and Okavango Delta – although these areas are much larger.